Online Reading Links on the Urantia Book for Indian Friends
These Web Site Links are of use to Urantia Book Readers
There are many documented books of knowledge that have been in existence for centuries in our world. Many spiritual and philosophic writings such as the Vedas and Upanishads of India, the Biblical Books, the Apocripha Books, the medicinal knowledge in Ayurvedic Books of India, knowledge on Vastu Shastra as existent in India, etc, etc often make us wonder how these knowledge came into existence long ago, when human knowledge was in its primitive stages. One may be tempted to believe in the existence of intelligence superior to men beyond the human realm of existence. Humans here and there have been experiencing and getting such superhuman knowledge and wisdom since ages through which the beliefs in supernatural existence is firmed up in the minds of peoples all over the world.
MAJOR WEBSITES TO LEARN MORE ABOUT THE URANTIA BOOK
Urantia Association International (UAI) is a membership organization that serves all readers of The Urantia Book. UAI is a not-for-profit corporation for religious and charitable purposes. UAI does not express opinions or take positions on political, social, or economic issues and does not identify itself with any nationality, race, or religion. This association encourages its members, as individuals, to become active and influential members of social, moral, economic, and political groups. UAI is not a church or an organized religion. UAI does not compete with any faith or religion. UAI welcomes people of all faiths, races, and nationalities. This association of UB readers seek spiritual fellowship among all people of this world. They believe that true religion is the personal spiritual experience of each individual. UAI is a group endeavour by religionists who study The Urantia Book and are inspired by its revelatory teachings; people who wish to cooperate with all other religionists to achieve the spiritual, social, and moral regeneration of this world. UAI members come from many different religions and cultures and have a personal relationship with God that is inspired by The Urantia Book. The teachings of The Urantia Book call upon all people to share spiritual unity, not uniformity, meaning that while beliefs may differ, faith and destiny are the same.
The above site link may be used by people located in India to order a printed copy of the Urantia Book online and paying in Indian Rupees.
The link above leads to a typical critisism that a learned christian religionist who perhaps had read the urantia book in detail but with a closed mind. Most religionists with such mindsets can have the same kind of approach. However, for those UB readers who have understood the concepts given in the UB would only be intellectually nourished to read such opposition and perhaps wait for the time for men to develop to such levels to understand the purpose of the UB revelations.
This is a site developed by a learned Urantia Book reader who tries to enhance the understanding of the Urantia Book in his own way. A good reading for those who are not so comfortable with the high standard language of the original book.
This site is an online portal that assists individuals in their search for spiritual truth—for God—by providing a variety of resources embracing information on love, death, angels, family, science, religion, philosophy, God, prayer, Jesus, personality, revelation, universe, and the soul, based on the teachings of The Urantia Book. Exploration of these greater truths will lead seekers to an understanding that all are children of a loving Creator living in a friendly universe and the life here on earth is not the end but only the beginning.


The above link leads to a prominent Urantia Book web page which gives the definitions of about 73 important terms and names in the Urantia Book. First time readers of TUB might find this very useful.
This site tells about the Urantia Book like this : "......... Exhaustive in their content, clinical and analytical in their description and detail, the Urantia Papers etch a science fiction image of a vast and unending cosmology consisting of central and super universes called the Paradise and the local universe with some 600 hundred of planetary systems, inhabited by different beings and ruled by a hierarchy of spiritual entities of which Urantia or Earth is one. According to the Urantia Papers, it was visited several hundred years ago by Jesus, one of the Creator Sons, in his seventh incarnation whose crucifixion and sudden departure was unnecessary and unwanted. It speaks of God, the Eternal Son, the Infinite Spirit, several paradise sons, creator sons, magisterial sons and ascending sons of God. They prepare the planets over long periods of times before they become suitable for habitation and celestial administration. The Urantia Book traces the history of India to as early as 20,000 BC and declares that India had the most heterogenous race mixture ever to exist in Urantia. .............." Find out all that they say further about the Urantia Book on this web site by clicking the title link above.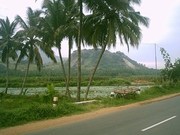 FOR A REVIEW READING OF RELIGIOUS TEXTS OF THE WORLD CLICK ON THE PICTURE ABOVE
The Jesusonian Foundation believes that the worldwide promotion and distribution of The Urantia Book and its great teachings are critical to the eventual spiritual and cultural transformation of humanity.
This site provides many reading material links on religion, science, philosophy etc in the context of understanding the Urantia Book better. It also provides beautifully made printable bookmarks with quotes from the UB. The site is a work of Urantia Book readers in various university campuses in North America.
This is the web page of squarecircles.com that gives a vast collection of articles in pdf downloadables which are of interest not only to the Urantia Book fans, but to its critics as well. A very large collection of interesting articles by learned authors on many topics.
The Urantia Book Readers Online Network-UBRON- is one of the sites that helps in online study of the Urantia Book and exchange of ideas and views among readers of TUB across the world. This site needs a simple registration for full access and communication exchange.
10. TRANSLATIONS AND DOWNLOADS
The above link leads to the urantia.info web site which is very exhaustive and elaborate. The people behind this web site need to be admired for their dedication and work for the cause of the urantia book. From this site those interested in studying and researching the Urantia papers can benefit a lot. All the translations of the Urantia Book can be accessed and downloaded from this site. It also has many useful softwares and search engines which will help a serious student of the Urantia Book.
Compilation of links by :